October is in full swing and Halloween is just around the corner. We are now starting to see the usual shenanigans that seem to increase in prevalence with this time of year.  Besides all the debate memes and GIFs populating social media, there seems to be this weird thing going on where people are spotting random "creepy clowns".  Read about it here and here.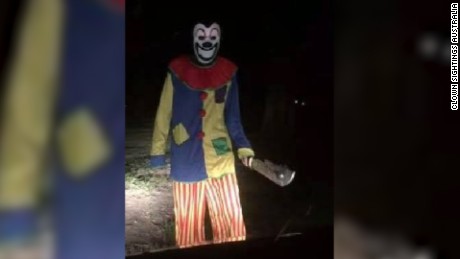 Recently, JOSPT published an article ahead of print by Narveson et al titled, "Management of a Patient with Acute Acetabular Labral Tear and Femoral Acetabular Impingement with Intra-articular Steroid Injection & a Neuromotor Training Program."  The authors do a nice job of pointing out the trend for surgical intervention in patients suffering from FAI/labral tears and describe a case that supports conservative care (#ChoosePT).
Many of us that are lucky enough to treat those with FAI and/or labral tears know that getting PT first can assist in the patient's full return to function.  Many of these patients have had a siting of a hip MRI, MRA or radiograph–one that generates a fair bit of fear.  It is almost as if they have had a creepy clown siting.  Although these clowns are creepy as hell, most reports have stated that they have remained harmless (aside from causing men, women, and children to lose sleep at night).
This is not much different than what we might experience with those that have FAI or a labral tear.  There is a fear of impending threat that we as PTs need to help minimize.
We need to turn the creepy clown into Elsa from Frozen.  It is amazing to me how this perception changes once the threat is deconstructed.
PTs play a large role in the rehabilitation of this condition and can be very successful if treated appropriately.  So, let's stop the creepy clown of the hip and enjoy the remainder of October without a sighting!
@ShepDPT